F.A.Q's
Frequently Asked Questions
WHY YOU SHOULD CONSIDER F.R.S
"I managed a warehouse which was in a very poor condition. The main issue we had with the floor was the constant collection of dust on the floor surface, disrupting the day-to-day storage and despatch of goods. The warehouse floor was also extremely difficult to clean and heavily stained. The numerous layers of floor paint we had applied over the years were building up and line marking was becoming difficult to distinguish and becoming no use.
Going forward we wanted a warehouse floor which was dustproof, easy to clean and easy to manage. On top of a floor which would perform better in service, we wanted it to be aesthetically pleasing for when the client visits the warehouse. We felt the best way to increase the aesthetics of our warehouse floor was to make it a light-reflective and brighter surface.
That's where Level Best Concrete Flooring's Floor Renovation System came in. They approached me with this very quick system and process which transferred our old warehouse floor. The polishing system ticked all the boxes we wanted ticking – leaving the floor dust-proof, easy to clean, easy to line mark, more aesthetically pleasing and light-reflective. The finished product looked amazing and improved the overall functionality of the warehouse."
Douglas McTaggart, Warehouse Manager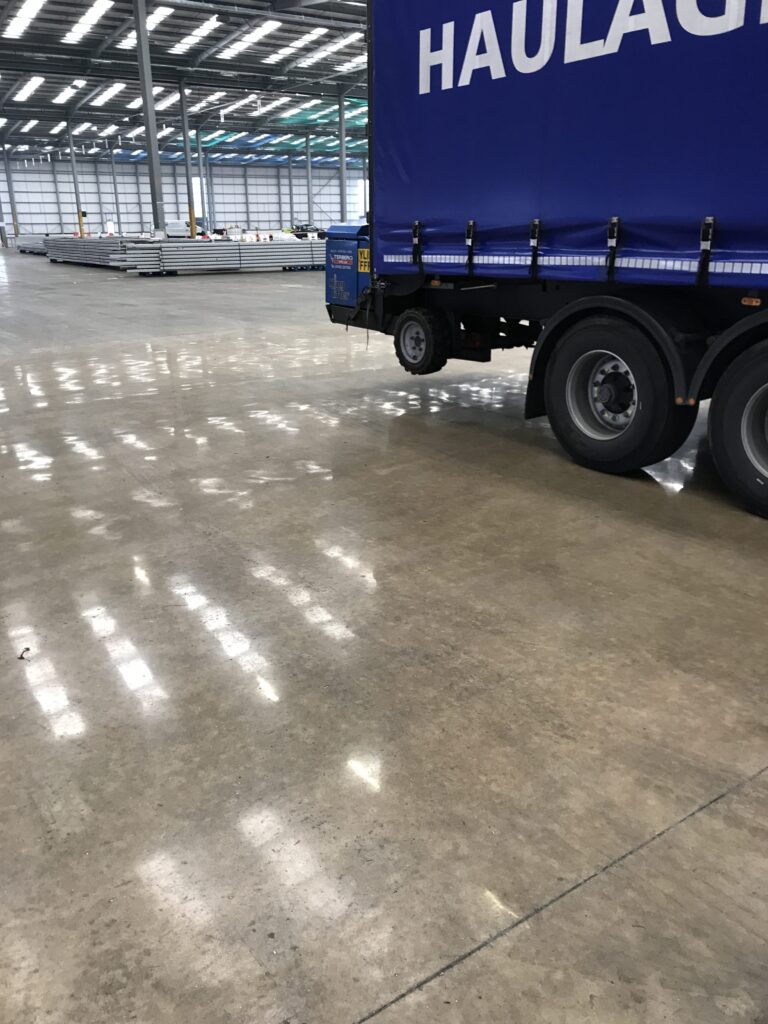 SUITABLE APPLICATION AREAS...